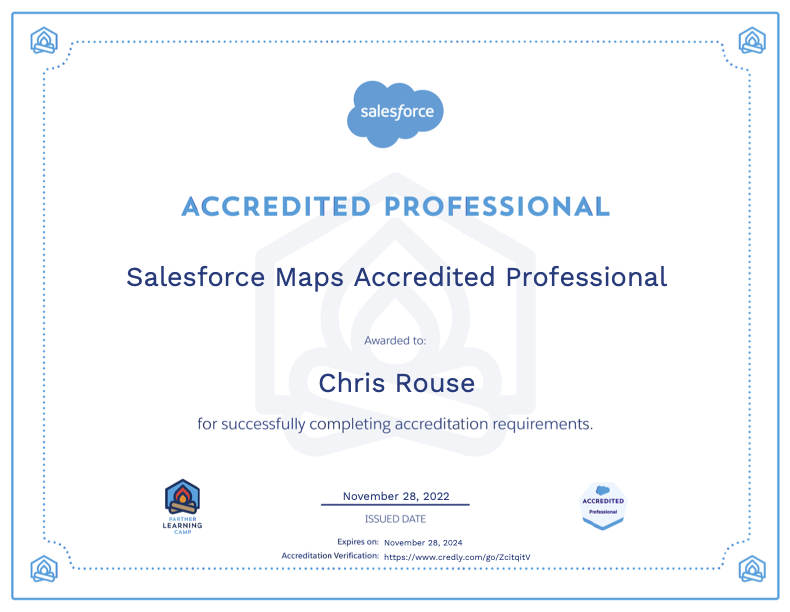 What's an Accredited Professional exam? Great question!. The Accredited Professional certification is only available if you work for a Salesforce partner. They are used to identify the company's expertise in specific areas of Salesforce. In this case, my company is the #1 partner for Salesforce when it comes to Salesforce Maps.
My primary role at my company is leading clients through Salesforce Maps and Territory Planning implementations. We partner with them to get these products up and running inside their existing Sales Cloud instance. We train a small team of users at each company through a train-the-trainer model so that they are able to onboard more people at their company over time.
There are Accredited Professional exams for a wide range of features on Salesforce, so if you work for a partner and have never heard about these or logged into Partner Learning Camp, you're missing out!
These exams are only valid for one year and don't show up on your Trailblazer profile, but you can still include them on LinkedIn.